Bonus print of the month!
Every month, we release a free bonus print with any art print purchased. This month, we're releasing the 'Tui One Shilling' 1935 NZ pictorial stamp print, one of our favourite stamps from the 1935 collection.

To qualify for the free print, just add this A3 print to your cart and your discount will be automatically applied.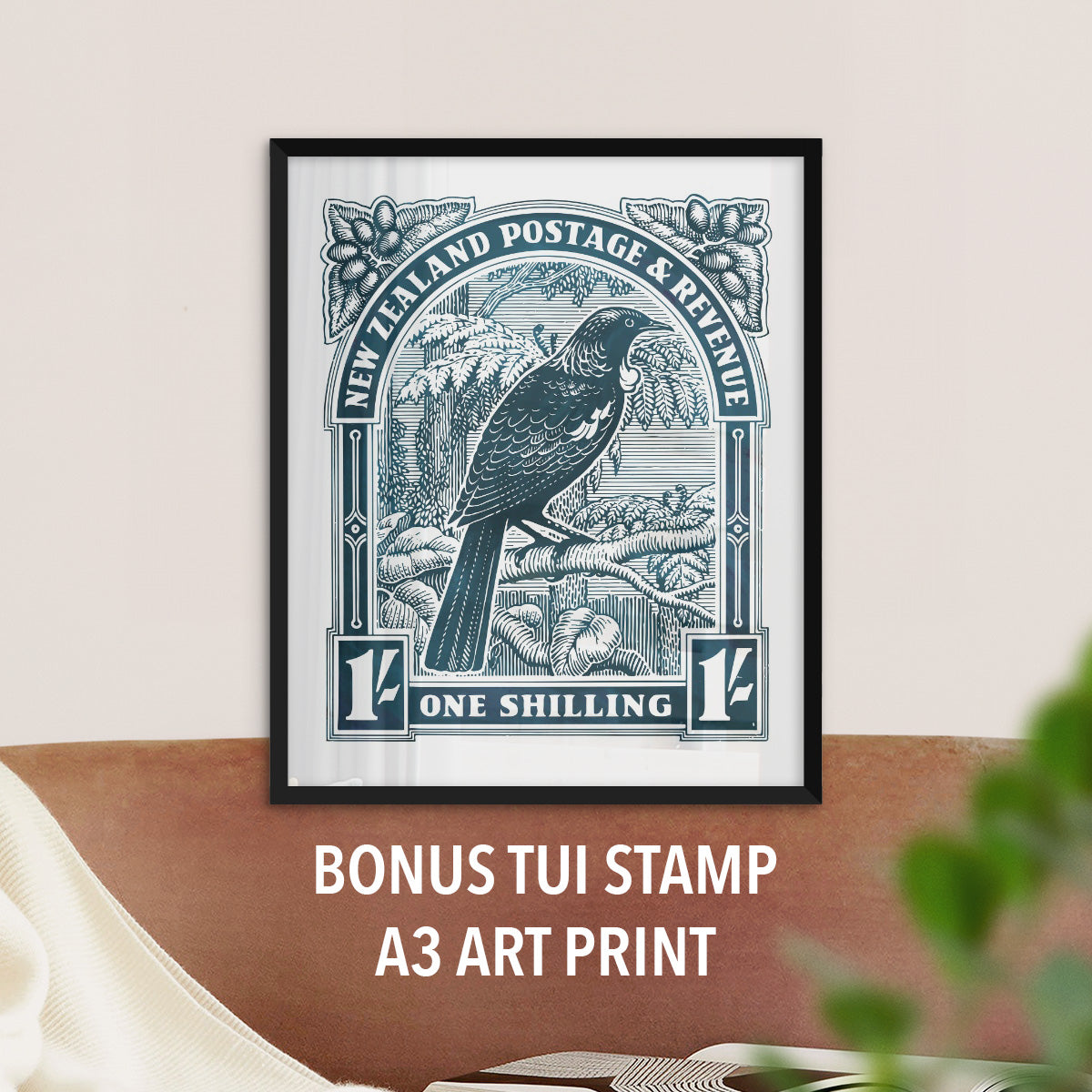 ---