Buller's Birds – vintage bird art prints
"Buller's Birds" is a collection of stunning illustrations of birds endemic to New Zealand by Dutch bird illustrator John Gerrard Keulemans. 
We've selected, restored and touched up a few of our favourite bird illustrations from the archives, now made available as vintage art prints.
Keulemans worked on several important scientific bird publications, including Walter Buller's "A History of the Birds of New Zealand" from the late 1800's. The majority of Keulemans' images were created using conventional lithography, resulting in a completed product that shows a realistic, lifelike figure with depth and tone.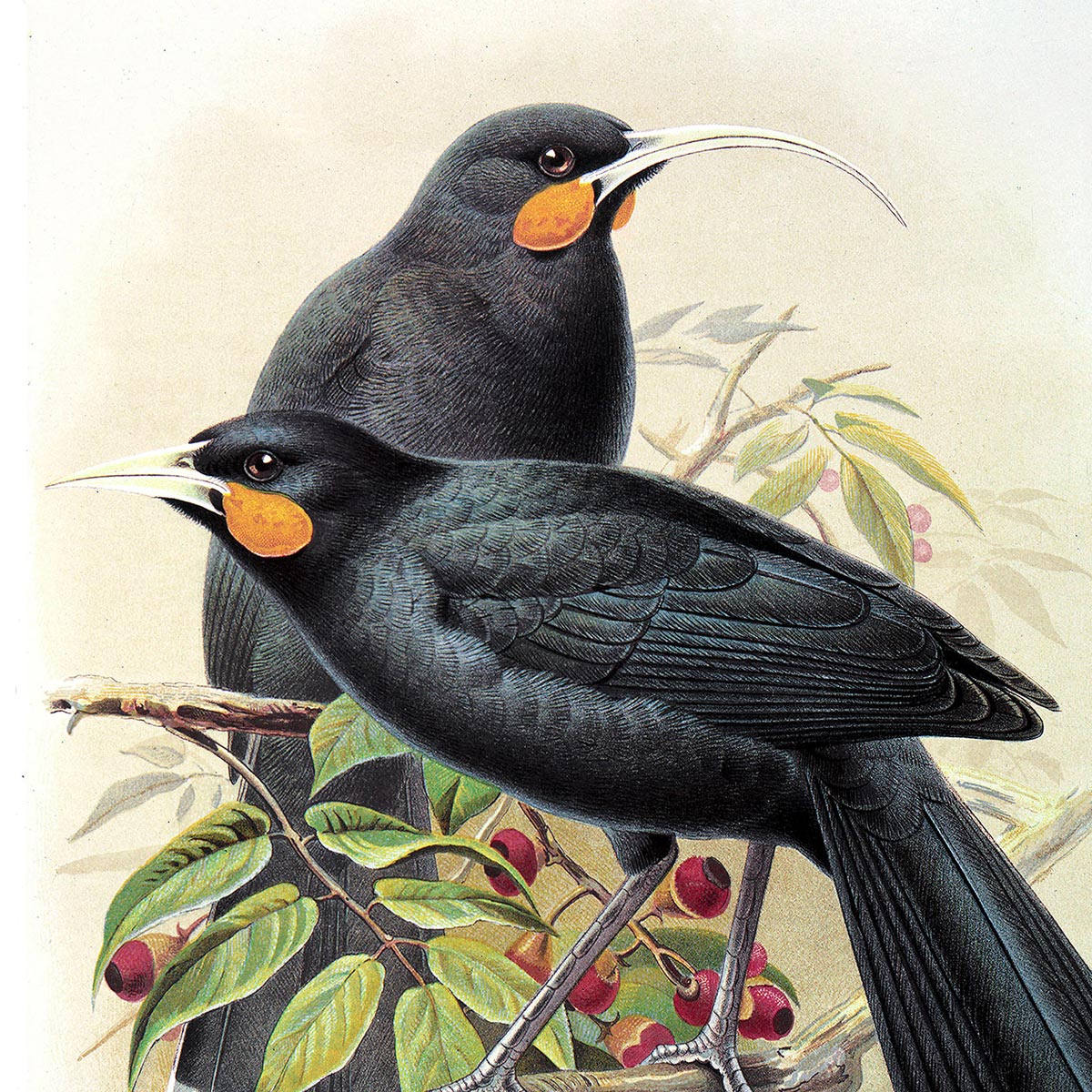 ---